No 1 ranking in Bing and Yahoo. Must be the day for ranking
Last Update:
February 01, 2021
First and foremost
Earlier on I saw a blog post from Simone (newme202) who just stated she had two posts indexed plus on top of that got a referral.
So well done Simone you are awesome and considering you have only been here since late last year goes to show when you apply what is taught by Kyle and others within WA you start to reap the rewards.
An awesome achievement and would love for you guys to send her a big congrats on both here is her post link.
https://my.wealthyaffiliate.com/newme202/blog/2-articles-ind...
New Post Ranked
Now although I didn't achieve those wonderful achievements as Simone I am still happy with my results.
I published a new post about just over an hour ago, got it indexed with both Google Console and Bing Webmaster Tools.
I check with Jaaxy and here are the results after an hour of posting.
Ranked 1 on both Bing and Yahoo.
Still working on Google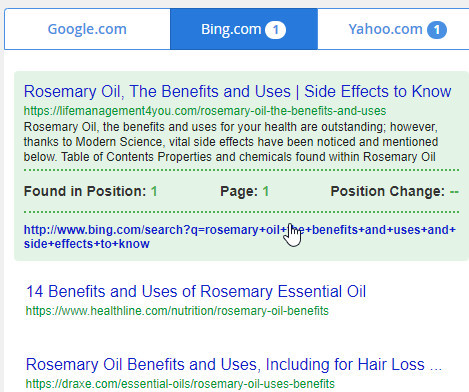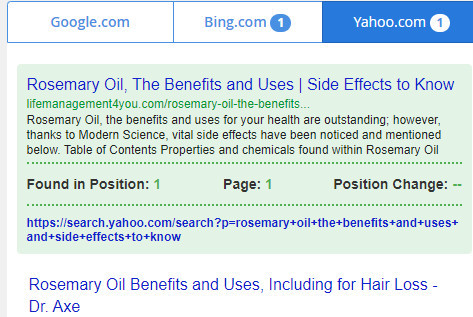 Authoritative Site
What was also pleasing to know which you can see on both that in Bing Dr. Axe is no 3 while in Yahoo He is in No 2 on the same topic.
This just proves that just because a website may be an authoritative Site it doesn't mean you can beat them in the ranking.
Besides I am sure many of them pay a lot to get their sites ranked with SEO companies.
To think my SEO is just based on WA Training and no money or specialized SEO company was needed.
That was a very pleasing sight to see considering he has a major authoritative site so it goes to show how not only the training works well but also using all the Correct SEO methods certainly pays dividends.
I use AIO SEO and once I finished my post got it to 100/100 not that I care too much about the SEO scored but still nice to know you got all right with what they asked off.
I know it will be a matter of time to Get Google on board

So a nice way towards ending my evening.
Still some hours to go as I will be working on my next post that I lost the other day when the computer crashed as I found some parts and need to put them together which I will.
Also for those wondering about indexing, it certainly pays to have your post indexed straight away with both Google and Bing rather than waiting for them to search your site as you never know when they will do that.
Who knows when the above ranking would have shown if I didn't index them straight away.
WA works so keep going forward and continue to enjoy all you do.
😎
Andre
Apache1's Posts
163 posts