Back in Business
Last Update:
January 28, 2021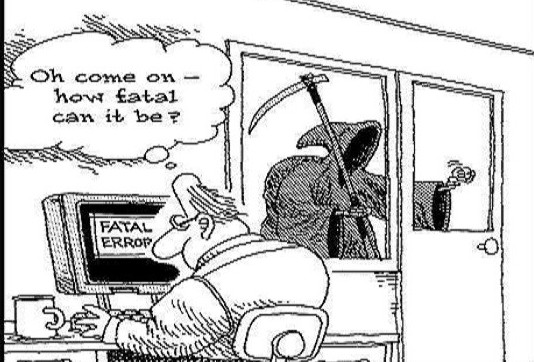 Hi All
Have been out of action for a bit. I know a few weeks ago I said I was stepping back a bit but which was fine but having the computer crash was not part of the deal.
Then again thinking about it in one way it was of great benefit as it gave me more time to do some things I have postponed for years and got to read a lot more.
So on that part, it was necessary for the Universe to do something about it.
Pity, it had to be the computer. I nearly finished a 2900 word post but it crashed before I could save it.
I did get the computer running a couple of times but the lag was so bad couldn't do much keep getting the message it was unable to load and restart.
I remember replying to one member and shortly after that boom that was the end of the computer. I only picked it up today after a week of no computer turns out the hard drive was failing hence the lag and constant shut down.
I picked up my computer today and spent the last 4 odd hours getting some programs back still have a couple of more to do but having issues with them so I sent a ticket to their support team.
Shame they aren't as efficient as WA Site Support as I would have all of them back up and running.
OH Well, guess we can't have excellent everywhere.
Just caught up with some new followers and at least now I won't have to try and I mean try to text replies on the mobile, Can't stand typing on the mobile each time I try my fingers keep hitting other keys and sometimes I lose the text and have to start again. LOL

Not to worry all are challenges so now will be focusing on writing some content with what I lost, fortunately, I had a post I was working on and felt that could be two posts so part of what I lost is in there just have to add about another 2000 odd words which is no big deal.
Hope no one noticed me gone as I can see many of you have been doing so well whenever I could check on the mobile.
Keep going forward proud of you all.
Ok till next time
Andre
Apache1's Posts
163 posts