AIO Plugin Changes Looks
Last Update:
December 20, 2020
Some of you may not be aware yet, but the AIO Plugin not only has the plugin been updated, but the interface has changed big time.
You will find some differences in its location on your dashboard.
Firstly
It used to be at the top as per the image below and is now further down.

Secondly
The whole looks have some changes guess; like WA's interface, it will look so different you might find yourself lost at the beginning.
I know I did, and at one point, I thought I had to re-do all the details all over again.
But fear, not your details are still there with some added features.
UPDATING THE AIO SEO PLUGIN
Bear in mind at the beginning, it will ask you to upgrade to pro if you haven't already, but also you will find it will state if you have the free version, which most members will give as shown in green below.
Also, note you are not required to upgrade, and the free version is good. I will stay with the free version as I am happy with that, and it works well.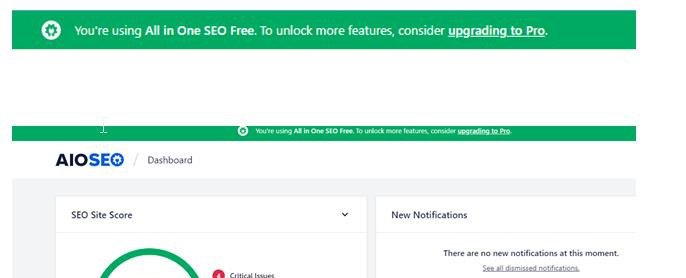 Once you update the plugin, you will notice that it is nowhere to be seen on the left but will give you the following message that will disappear shortly then it should be at the bottom as per the second image above.
The message will say the following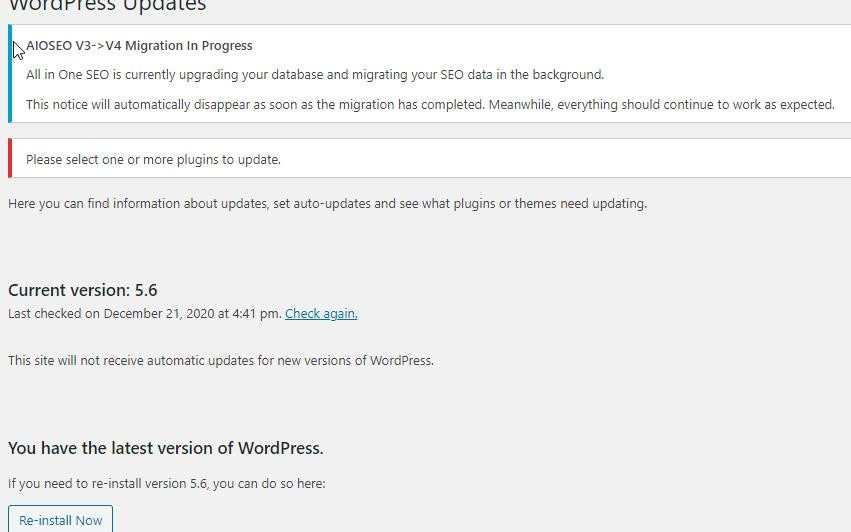 It might take some minutes, but after a few minutes, as I was impatient, I refreshed the site, which moved it towards the bottom on the left side, but the message is still there, but within a few minutes after that, it disappeared.
You will see the welcome message, and as shown in green on the left of the welcome, this is where it allows you to connect with AIO SEO so you can see your site score as per my other image below.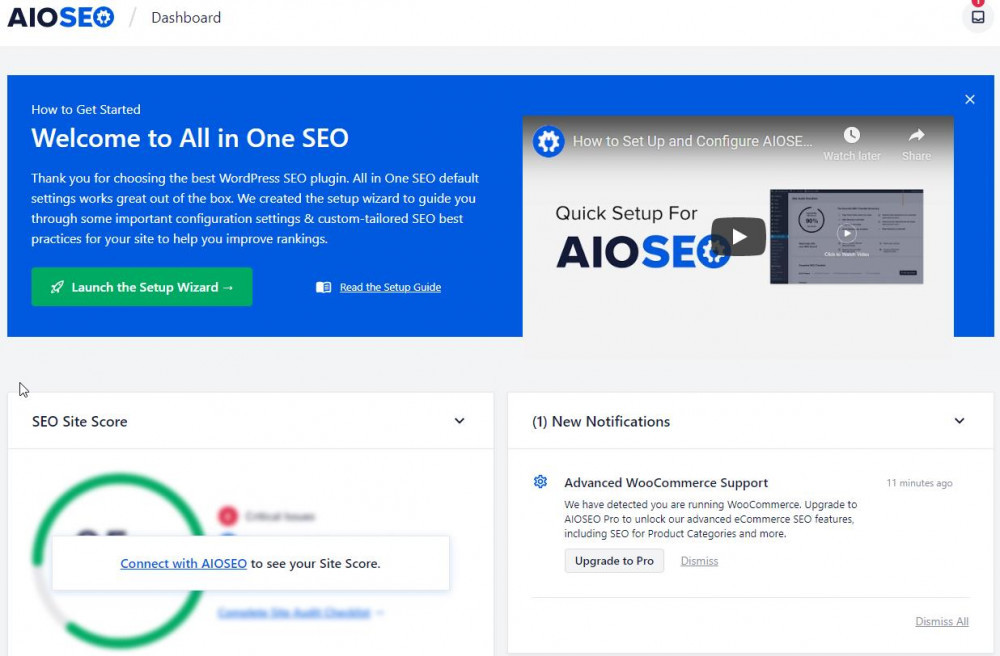 Connecting with AIO is free so that you will be OK with that. You have to give your name and email then you should see the many benefits below.
You will also find that AIO SEO has its dashboard aside from the Website Dashboard found at the top; this is the old version and the new version next to it in blue.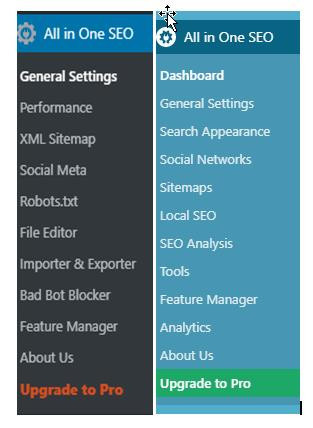 Here, you can see some additions and changes to the previous one to social meta is not called Social Networks, and so on, as you can see.
AIO Interface
Each section within AIO has its own look and will tell you via the analysis if any changes are required to be made along with the AIO analysis score.

As you can see, one of my websites is 85/100, and I clicked the SEO Analysis. I have four issues to resolve, which I need to work on eventually.
So go through and look at the changes and adjust what you need.
If you have any questions, You can ask site support for help, or the first option is to ask the community and use site Support as a last resort.
I am still sorting my issues out with this and learning myself, and I may not have the answers until I find them myself.
There you go, major upgraded with AIO SEO Plugin and significant changes to the way it looks.
Of course, as per any significant changes and looks, many may not like it, but just like what we have seen in the past, it's time to adopt the changes and enjoy.
Don't' forget to click like and please place any comments you have on what you feel about the changes and primarily what benefits you have seen, such as the SEO Analysis.
Take care, keep going forward, and continue to believe in yourself and in all you do.
Andre (Apache1)
Apache1's Posts
156 posts