Property Development In The UK To Solve The Affordable Housing Crisis
Last Update:
December 11, 2020

Affordable Housing Crisis In The UK
There is an affordable housing crisis in the UK, a small island that has a growing population of around 63 million persons and a finite amount of land available for new development, owing to its relatively small size and density of population, also the need to preserve the countryside and National Parks.
The UK needs to produce around 300,000 new dwellings every year in order to meet the market demands of the growing population. Recently the best that has been achieved was 200,000 dwellings, but it has usually been less than that figure. So in effect, there is a widening gap and every year that the target figure is not met, then the target for the next year needs to grow accordingly
In fact the number of UK housing suppliers, that is large property developers, have reduced in recent years owing to the difficulty of obtaining funding to carry out property development by Small and Medium Enterprises. So the supply chain has become constricted and reduced in number to around 5 large developers with the capital and track record to be able to fund and carry out large property developments.
Permitted Development Rights to Change Use Cases From Commercial To Residential
The Government recently announced legislation for permitted development rights to convert surplus or empty commercial premises such as shops or offices.
In some cases, for buildings constructed between 1948 and 2018, there is the right to extend these buildings upwards, that is to add up to 2 storeys on the existing building height to create more residential units.
Where there are offices that have been empty for more than 6 months, then it is permitted to demolish the unused office building and to replace it with a new building for residential purposes on the same footprint.
Additionally, there are permitted development rights to extend existing houses upwards, and at the side and back as well, which will increase living areas, and therefore the values of existing houses that are extended.
Opportunities For Small And Medium Enterprises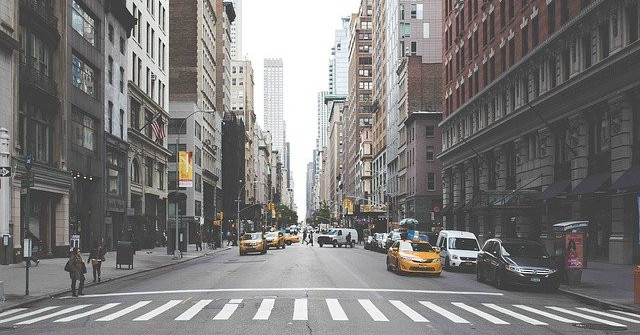 This has given opportunities for small property developers to enter the market and create residential property, such as flats located at the back of underused retail premises. Alternatively, the unused, or underused spaces above retail premises can also be converted to residential units.
The reason for the surplus of commercial premises is that there has been a decline in High Street and secondary and tertiary retail sales, and an increase in online sales. This trend has been exacerbated by the covid pandemic which accelerated the trend so that it has become another crisis in the UK.
The effect of this permitted rights legislation has been to give opportunities for many Small and Medium Enterprises to enter the market and to undertake property developments that should, on the whole, be profitable. They can re-enter the market and fulfil a proportion of the housing supply, that would not normally be of interest to the larger property developers. The larger property developers tend to concentrate on large brownfield or greenfield sites where they can produce on a massive scale
The reason for the almost certain profitability is that the value to purchase unused or underused Commercial property is relatively low, compared with the relatively high market value of the residential property.
The construction industry in the UK has actually been growing in recent months and it is hoped that this trend will continue into 2021 so that the economy can bounce back from recession and create jobs and wealth again, as it was doing before the Covid pandemic slammed the brakes on.
Let us hope that a deal for Brexit can be done so that trade with the EU continues, and that materials that may be needed from Europe can continue to assist this national redevelopment effort.
The country needs to pull together to solve the housing crisis and find a balanced answer to the amount of retail and office accommodation as well as industrial space that will be needed for the coming new decade.
Property Investment Opportunities
There are also opportunities for property investors to benefit from the above property development opportunities for Small and Medium Enterprises since working capital will be needed to fund each property development project, and good returns on investment are possible. Also, Property Investors need not be located in the UK in order to benefit from this profitable investment and development opportunity.
Wishing you all a happy and successful 2021.
Alan