A Memorable 5-Days Trip
Last Update:
December 04, 2021

Hello WAmily,
Offices are not opened yet for almost 1.5 years. For 8 months straight, I was working from home and I really wanted to make a quick trip on weekend.
In this post, I'm sharing a trip to Almora (Uttarakhand, India) that happened a couple of weeks back. And, how it turned out to be a memorable trip.
So, here it goes...

There was a hill station called Almora, just 90km from my home. I decided to go there on Saturday and return back next day.
I started on Saturday, reached there by evening. Next day was Sunday, here is how it looked on Sunday morning from my hotel balcony: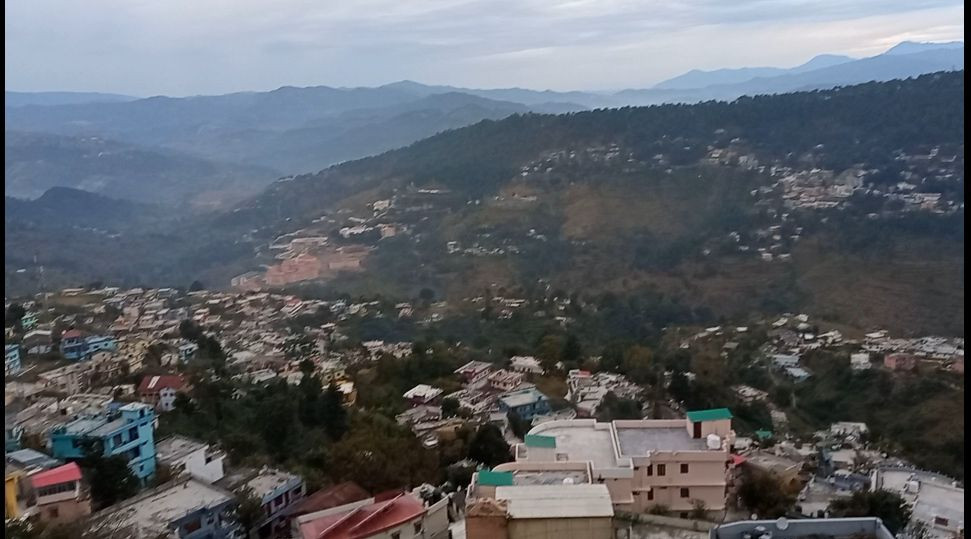 You can notice some clouds, but there was cool and refreshing weather. Sunsets in these hills.
I went to a nearby Church for attending a Worship Service. This Church was 1 of the oldest Church in India, it is built at the peak of the hill. It's called Budden Memorial Methodist Church.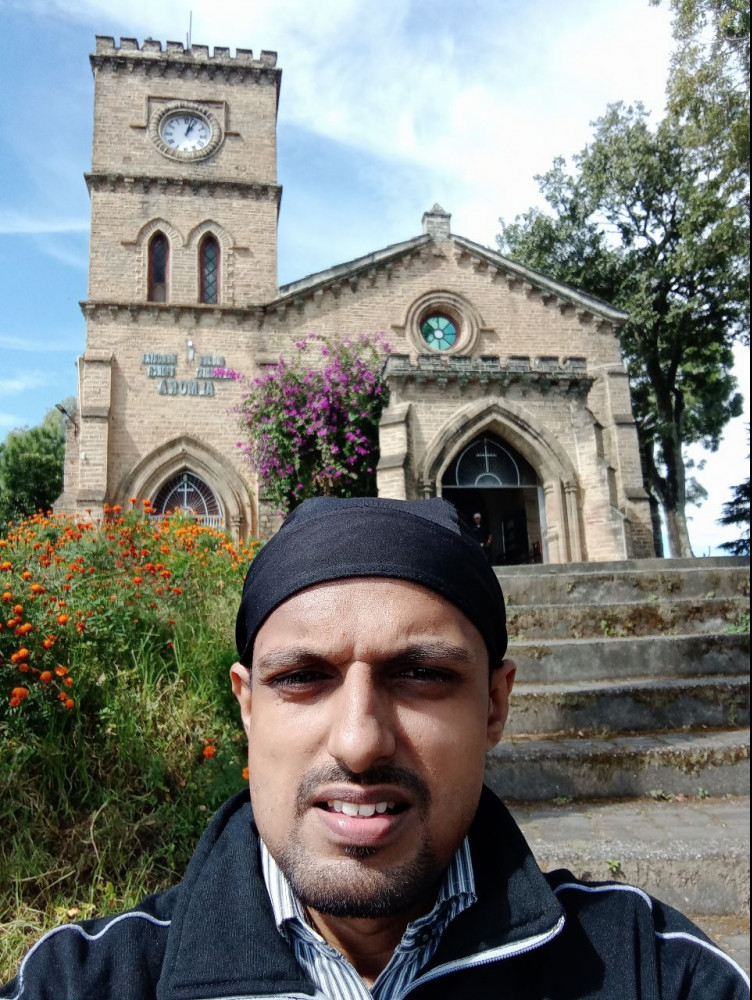 After lunch at 12:30 pm, I wanted to pack my bags and go back home.
But, it started drizzling. Since it's not safe to travel even in the slightest rain on a hilly route. So, I decided to stay back 1 more day.
All throughout the night it rained heavily. This is how it looked the next day, out of my balcony.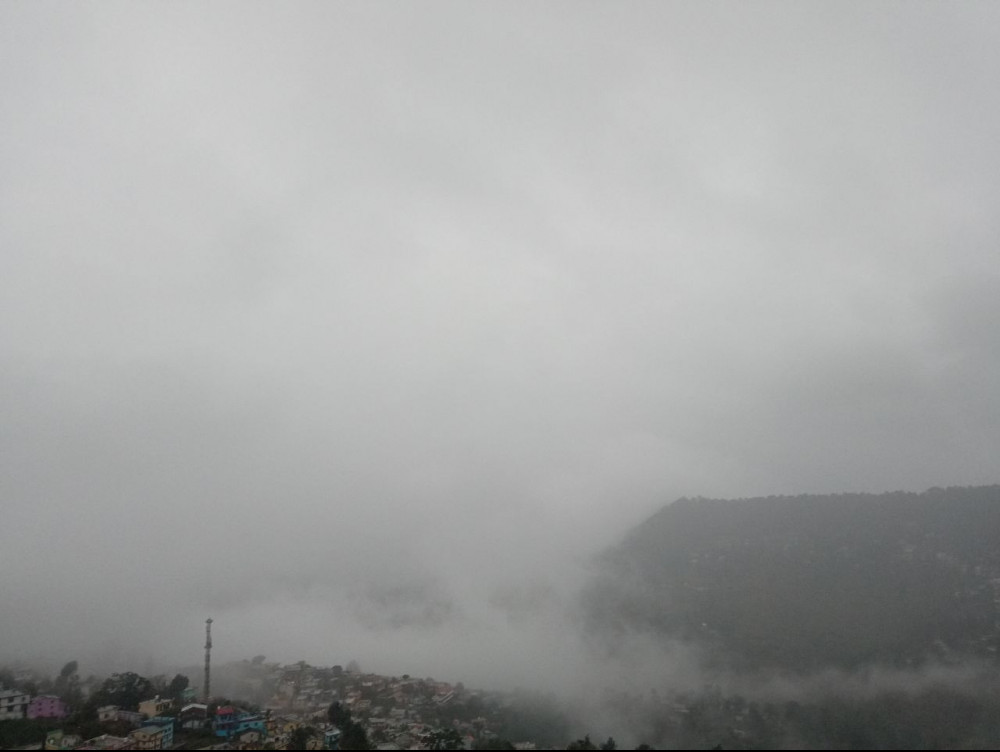 Now nothing is visible except clouds. I was literally breathing clouds that day.
Rain, rain Go Away...
For another 3 days, the rain didn't stop. There was huge flood and devastation in nearby areas, & a lot of deaths happened. Still, I feel very bad about that.
But thankfully Almora was safe, with no casualties there. Even food was available all throughout. But, all the routes to all cities are shut for 5 days.
I was on leave all these days from my work. I have books in my bag and a lot of them on Kindle. I finished reading 3 books these days:
1. As a man thinketh
2. Mental Diets
3. The Power of right believing by Pas. Joseph Prince
Though I was stuck in rain and had already taken a week-long leave from my job. I was refreshed and pumped. Because of the freshness of the city and because of the knowledge I gained through reading.
The network was too bad all throughout, it kept me away from mobile.
Everyone at home was too worried, as newspapers were full of drama that was happening in the nearby area.
After 5-days finally rain was stopped, this was the scene: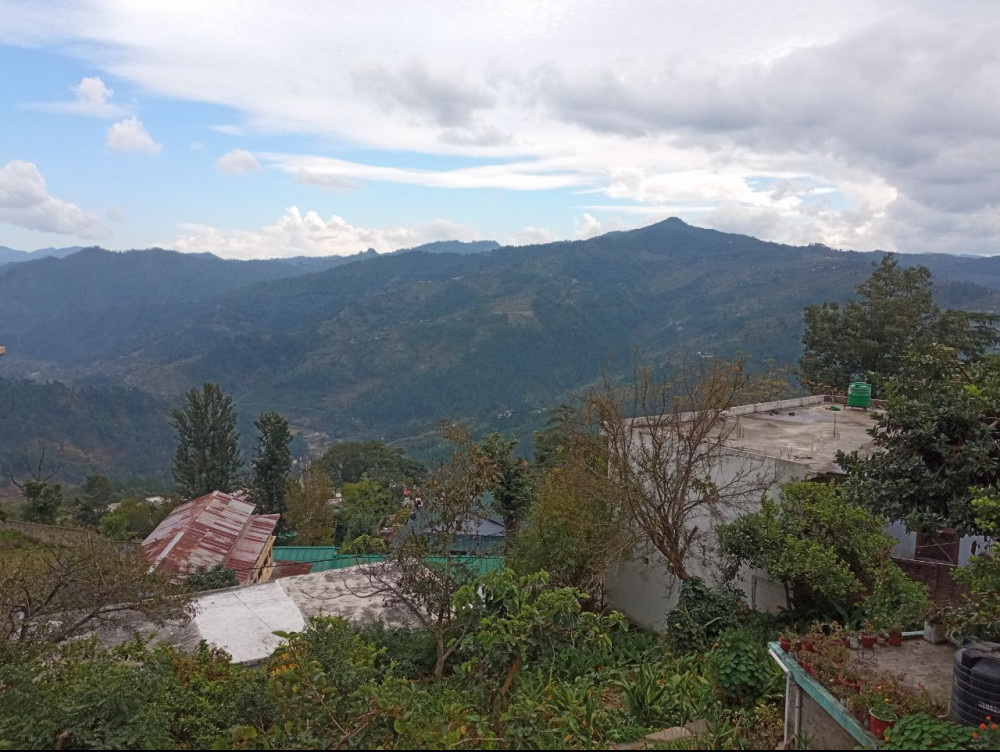 I looked for a travel option, but all travel was shut to my location, it was just 2-3 hours away. But I took a longest ever route of 12 hours and finally arrived home.
Everything happened for good. I thoroughly enjoyed this trip. And, through God's Grace, I reached home safely.
I hope you like this unexpected experience, how 2 days of the weekend turned into a weeklong adventure, not knowing what will happen tomorrow.

Let me know if you have visited this place or any nearby place or any such experience you had had before.
That's it for now :)
Akshay
AkshaySaxena's Posts
59 posts