Back to search
Wealthy Affiliate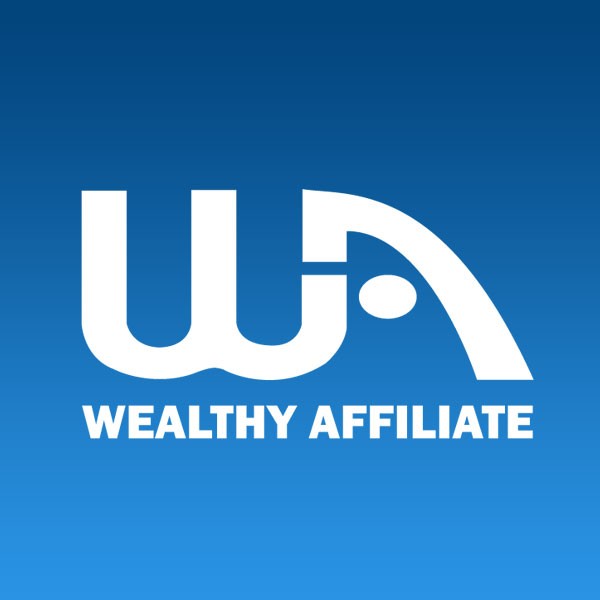 Wealthy Affiliate is the world's largest affiliate marketing training platform. Including the fastest WordPress hosting network, research tools, support and coaching community, live training, and 1000's of video and text based training modules. High recurring commissions of between $8 and $175+ per sale with the average sale generating $145+.
Program metrics
Wealthy Affiliate Affiliate Program Reviews (13)
Guest
Rank 157713
Uniquecus
Rank 5176
Why Join the Wealthy Affiliate Family?
By joining the Wealthy Affiliate family I've learned how to write effective articles in an efficient way with the use of their training. As a paid member of the site I have full access to web training sites which have resulted in me building viable content for readers. The leadership of the company's owners had led to me developing my very own business web dot com.
I have been working on my website to make it plain and practical for visitors. I've focused on the niche of health wellness and have name my site sebidietdetoxdotcom to inform readers of the importance of good health. With the guidance of Wealthy Affiliate my site was appropriately designed for indexing on major search engines.
Why join the Wealthy Affiliate family? My answer is simple, Wealthy Affiliate will help you learn a new concept for developing cash flow. It's important to work towards a goal without the expectation of instant gratification. The process is not to get rich but to work at getting rich. Wealthy Affiliate gives you the tools to learn about the process.
I'm proud of the process I've made in learning how to build a website and of learning how to write efficiently in a persuasive manner. I've learned how to operate as an affiliate and the opportunities in other affiliate programs outside of Wealthy Affiliate. The educational process Wealthy Affiliate offers in of a high caliber training. You're being taught lessons without feeling you're in the traditional classroom setting.
Within the next 3 months I plan to review the training with the goal of mastering the various components of affiliate marketing. A solid understanding of the foundation would give me the confidence to continue building until my website commands the cash flow level desired for comfortable functioning.
Within the next 6 months I plan to begin building other sites with the knowledge learned from building my initial site. Feel free to leave comments in regards to this post. What are your feelings for the program? Why join the Wealthy Affiliate family? The organization gives you the tools to build an online business and offers support through the family of consumers in its training program. If you desire to build towards your future. Joining Wealthy Affiliate can be of help.

Uniquecus
Rank 5176
Jnav
Rank 54318
I had been working on building my business with Essante Organics before Wealthy Affiliates, I even partnered with a company to help advertise. I found myself feeling discouraged and lost, especially since this was a complete career change. I am so grateful for running into Wealthy Affiliates to the point I immediately subscribed with them and unsubscribed with the other company. I can definitely say that not only do I feel more like myself but I feel I can build my business and not lose myself or lose touch with the world while continuing to grow and expand my business, but grow into a better me. I have not only found the trainings to be easy to follow but they have made everything so uncomplicated your not left mentally exhausted by the end of the day, from the personal coaching, the lessons and webinars you never find yourself in the dark, the network of people you meet and interact, share the same goal, and help each other. Most importantly, if you ever found yourself walking in the dark or simply discouraged; VitalyG has kept true to his word he will personally help you out of whatever has you stuck.
Jnav
Rank 54318
flawlessme
Rank 10022
This is the place to be if you want to become a successful blogger or website creator.
I started blogging without the guidance of Wealthy Affiliate and every step took me days in comparison to doing every step with Wealthy Affiliate takes 5 minutes.

There is no hit in miss, there is only proven ways to achieve success here.

I am thankful to have searched for affiliate programs which lead me to find this wonderful Family.
I truly feel at home here, I am excited to welcome all new members into this magical space that only fosters growth and valuable knowledge.
flawlessme
Rank 10022
Kazmim
Rank 218177
So far so good. I am enjoying. One thing I want to tell the potential people who are thinking of joining the WA 9wealthy affiliate ) that is it cheaper to have the hosting of 25 websites. it is very economical to have more sites at a very reasonable price. you will not find the website and hosting that cheap any where. You can have 25 websites with hosting except that you have to buy the domain names. fun my opinion if you want to make more than 2 sites it is the only way to go.
Pay for one hosting and you can host 24 more sites.

Kazmim
Rank 218177