Back to search
Disney Movie Club (US)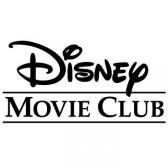 At Disney Movie Club, buy 4 movies now for only $1 plus free shipping. All you need to do is buy 5 more movies at the regular price within 2 years. You may cancel at any time after doing so. About every 4 weeks we'll notify you of the new Featured Title. If you want the Featured Title, do nothing - it will be sent to you automatically. If you want a different movie, or nothing at all, simply let us know within 10 days.
Program metrics
COUNTRY AVAILABILITY
Global
Disney Movie Club (US) Affiliate Program Review (1)
Guest
Rank 157713
Fadumo1
Rank 25920
Recommended to others
Hello I like it this program.
Fadumo1
Rank 25920