Back to search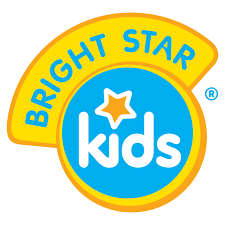 You're invited to promotehttps://www.brightstarkids.com.au Bright Star Kids on Commission Factory.Bright Star Kids sells personalised products that are perfect for babies right up to around 10 years of age. Mums especially love our super durable range ofhttps://www.brightstarkids.com.au/name-labels waterproof name labels. There are hundreds of fun designs to choose from, which can all be previewed online, making it super easy for busy Mums to purchase.Mums also love to add some of ourhttps://www.brightstarkids.com.au/school-supplies personalised school supplies to their cart along with their labels, which sets their little ones off in style whether they're going to daycare, preschool, kindy or big school.We print everything; in Australia and all of our products are made to last. This is one of the reasons; why we have such a well-respected name with Mums all around Australia, with over 350,000 followers on Facebook and Instagram combined!Our products are designed to emphasise individuality and uniqueness, perfect for making every child feel special.Why Promote Bright Star Kids?10% commissionDiscount codes available30 day cookie periodUnique products & designsFull product datafeed availableEye-catching bannersFree Shipping available in AustraliaInternational ShippingMobile optimised site.We look forward to working with you! Please let us know if you have any questions.
Program metrics
Bright Star Kids Affiliate Program Review (1)
Guest
Rank 157713
Mall1
Rank 378367
Recommended to others
It's incredibly awesome!
ShouId anyone need more detail about it, please let me know.
Mall1
Rank 378367