How to convince your boss you are a productive remote employee?
How to convince your boss you are a productive remote employee?
Last Update:
October 10, 2018

How to convince your boss you are a productive remote employee?
Although remote work is not a one-size-fits-all solution, the fact is that such option is already perceived as a new normal. It means you can ask for it without sounding odd. But what if your boss is not pro-remote? Most likely he or she will be reluctant to let you work out of office.
This position is understandable, since your manager does not know whether you lose in productivity or not when left alone, how you can organize your communication, and what reaction to expect from other employees.
However, if you are completely sure you need to switch to working remotely, you must convince your manager that a company will only benefit from your decision.

Offer your boss to test you
In case, remote work is not a usual thing in your company, ask your manager to begin with a little experiment, when you do not come to the office just one day a week or even every other week. This way the change you are going to introduce does not seem so critical and there is no need to redesign the whole working process to adjust it to your needs.
Since you basically offer your boss a proof of concept, you need to discuss all the details before shifting to a remote-work arrangement. Talk about how tasks will be assigned, how you will report your progress, how frequently you will have status meetings, etc.
If you work in a small company, it is easier to reach a compromise. Despite many standards and procedures are usually not established there, you have more flexibility and do not have to go through a bureaucratic tunnel to get your request approved.

Make sure technology will not fail you
While working at the office we often do not notice the benefits of being with your team. If something malfunctions, you either have a possibility to ask somebody to fix it, or have an excuse. If you need some software, you get it. At the same time, your laptop refusing to work can easily darken the first day of your remote work.
Many employees are too carefree when we talk about taking preventive measures. However, you should not make the same mistake. Check if your computer works smoothly, download all apps you use at your office and run them on your device, save necessary passwords, make access requests if needed, find several cafés near you just in case you have internet connection problems.
If you are going to buy a new computer for remote work, choose the one that has a high-performance processor and is easily portable, in case you cannot work at home.

Deliver more than usual
Although it may seem unfair to work harder than you usually do for the same wage, you should remember that your boss is expecting your new work style to pay off when making some concessions. It does not mean you have to work 24/7 from now on. Instead, you have to optimize your work to do more for the same amount of time. It is easier than it seems. Try different productivity techniques, and choose the one that works best for you.
Get rid of distractions where possible. In fact, it is easier to procrastinate at home, than in the office, which sets the right working mood.
Think about what tools can substitute the advantages of being among your colleagues. There are a plenty of apps that let you quickly take and send screenshots, create simple wireframes, share your screen, and so on.
Do not forget to install all messengers and other communication apps you use for work to be available during business hours. Your manager has to make sure you can be easily reached even if they do not see you.

Find out how other people manage to be effective remote workers
Why should you learn from your mistakes, if there are plenty of articles where people share their experience of working remotely? Let them teach you to avoid common pitfalls and organize your working routine properly.
For example, Wendy Soon, Co-Founder at Vorkspace, suggests to define your personal most productive hours and consider them when creating your schedule.
Maria Kopfinger, Senior Recruiter at PaperWriting, says that it is necessary to achieve the state of flow to be fully immersed in your work while being out of office. This way you will perform your best and get your tasks done in one breath.
Carlo Borja who works for Time Doctor points out that it is good to have a morning ritual that gives you positive emotions (e.g. working out, writing a journal, making your bed, etc.)
Alex Turnbull, CEO & Founder of Groove, advises buying a standing desk. In any case, it makes you move more. And moving around helps you feel less closed in.
If you want to work remotely to visit new places, you can read a comprehensive survival guide for working travelers written by Breanden Beneschott, COO and Co-Founder at Toptal.

Remain a part of your team
Have you ever wondered why do some companies spend so much on employees' business trips when it is possible to discuss everything through Skype? Meeting in person is very important for building a close-knit team.
To prevent your colleagues from perceiving you as a digital entity, you should humanize your virtual presence as much as you can by using your real photo for a profile image in apps and making video calls instead of sending emails when appropriate. Find time to take part in team building activities and offsite meetings.

Ask your manager for feedback
Show your boss you really care. Avoid general questions, as they result in general answers. Be proactive and share your ideas on improving your performance. You may be given valuable advice.
Discuss your progress and compare it with the results you were expected to deliver. Your boss has to be sure you can work outside their control even more efficiently. Obviously, more freedom means more responsibility. And at the beginning, just when you have to drive better results being away from the office, you may feel discouraged. That is why you should be motivated enough to embrace change. Prepare yourself mentally and make room for your home office. Imagine how you work remotely to the last detail. When you are confident enough, you can set up a meeting with your boss.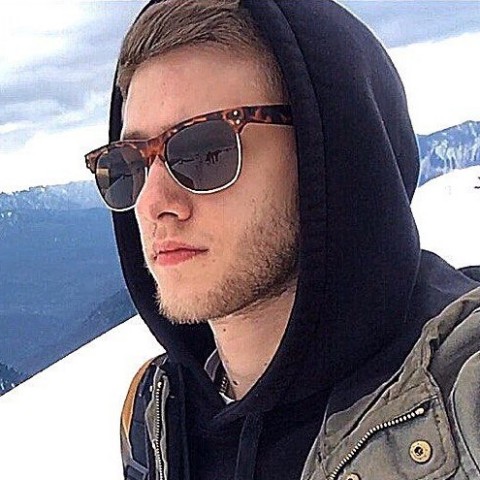 AdamWakowski
Starter
Oct 11


2018
AdamWakowski's Posts
1 post