For the Missing Mothers on Mother's Day
Last Update:
May 09, 2021

Mother's Day is celebrated in the US on the second Sunday of the month of May.

Today is Mother's Day!
Many of you are planning to celebrate mother's day with your mother, some of you may visit with your mothers in person, and some via electronic methods like zoom or facetime. I wish you all a happy and joyous occasion. I have had a lifetime of Mother's Day events spent with my mother, until 2014, when she passed away at 79 years of age. I was fortunate to have spent 50+ years of life with my mom, and I cherish them all, good and bad.

Today, I want to honor those who are celebrating here, in the US, and to acknowledge those of you who may be and /or will be spending their first Mother's day, in absentia; where your mother is no longer here, in a physical sense, and so you will celebrate without her.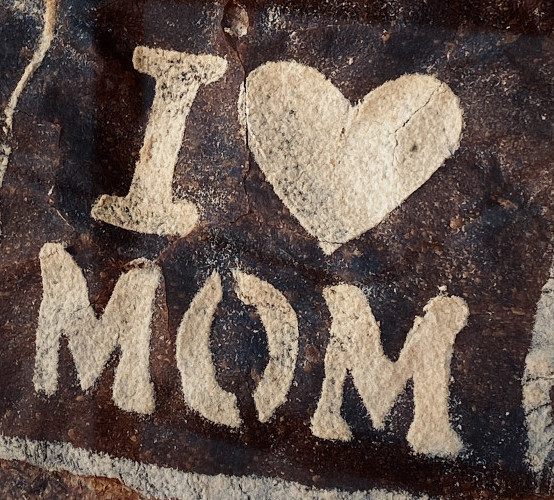 Instead, you celebrate internally, or as my sisters will do, is visit her final resting place, bring flowers, their favorite things, like dragonflies, or something you know your mom enjoyed, as you 'connect' on a more ethereal level.
Ok, that's enough dreary...grin.

Not here to make you all sad, I just wanted to acknowledge some of you here, who recently lost their mother, and wanted to let you know I remember my first mothers day without my mom.
What I want to hear is your best 'remember when' story that made you smile or laugh until the tears rolled, a time that you shared either before or when sharing with your siblings, something endearing or funny that you have about your mom.

I'll start.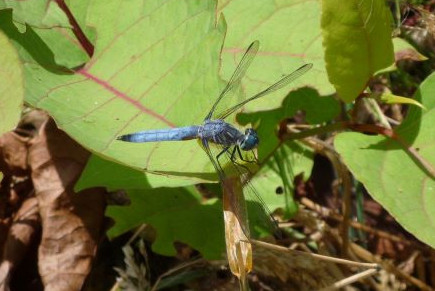 My mom loved dragonflies.

I visited a bog that I had driven past a jillion times yet had never stopped to check it out.

Until this one day, about a month after my mom had passed away. A warm July.
I parked my car and walked across the huge grassy park until I reached the water's edge. Here, there were some cattails in the water, remember, it is a bog...there was a clearing with some logs strewn about, and I was soaking up the sun's rays, while looking around at the water, when all of a sudden I was buzzed by a dragonfly, similar to what a well-known actor is known for when flying jets...
I had never seen so many dragonflies in one place before, and I took a few pictures. (above image of dragonfly).

Then my phone rang. I noticed that the caller was one of my sisters, so I answered. I was sharing where I was, (I had this urge to be around water, and the reason why I finally stopped to check out this bog park) and about all of the dragonflies when she shouted out, 'Mom loved dragonflies!"
I had no idea that my mom loved dragonflies.

But I did know that my mom loved being in front of a camera...and so did a particular dragonfly, that sat for a few minutes for me to takes a few pictures.

Dragonflies are not the type of creature to sit in one place for very long, as attested by the other dragonflies that swarmed around that day, except for this one: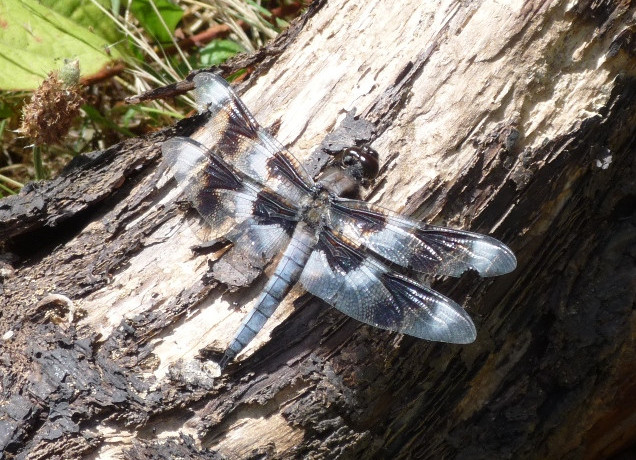 Yep. This dragonfly posed for me...I knew whose spirit was there with me...grin. The wingspan was about 3 inches wide, and the body about 2 inches long...this one sat on the log, motionless just like this for a good 2 minutes...
The next week, my sister found a solar dragonfly to place at our mom's grave. As it was still summer, my sister didn't know if it worked, as she would have to wait until nighttime, to see it light up.
The irony was that the memorial cemetery, when my mom rests, closes before dusk, so my sister never did see whether the solar dragonfly worked...!
Happy Mother's Day to all of you who have lost their mothers this year, specifically, because it is the first one without the matron of honor, and to the rest of us who miss them a little more on this day.

May you find the joy in your hearts to rejoice this day, even though they are not here. They know they are missed...moms have a way of doing that!

Rudy